The Fastest Reading African Woman on Earth... Ever
On 09.03.2017, by Martin Sam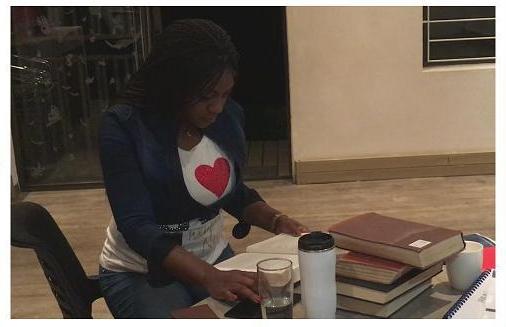 During the delivery of the 3 week program in Johannesburg in February 2017 a significant milestone was achieved.
Patience Chauraya, a Zimbabwean expat and accountant living in Johannesburg, became the fastest reading African woman in history.
Throughout the history of delivering the course to thousands of students, a select group of students have been able to achieve exponential and what most would perceive as "super human" increases in reading speed while attending the Shilin Speed Reading Program. With the course originating in the Ukraine, all of these students were of Eastern European dissent.
Since offering the course in South Africa and in Dubai, the cultural diversity of our clients has grown significantly and in doing so we have been able to help students from a greater number of cultures develop their reading speeds in excess over 2000, 3000 and even 30000 words per minute. However, up until recently we have never had an African man or woman achieve a reading speed in excess of 10000 words per minute.
Having been offered in South Africa for a relatively short period of time and being one of the only speed reading training companies to consistently train clients to be able read at these reading speeds, it is most likely that Patience is the fastest reading African woman on the Earth, but not only presently, but most likely in all history on Earth.
Patience began the course with a reading speed of 217 words per minute. By the 7th day of the course she had made history by achieving a reading speed of over 11000 words per minute. She achieved this by reading a whole page of text in the time the average human being reads a single word.
By the final day of the course she reached a final reading speed of 27000 words per minute. That is 48 pages of text with an average of 560 words per page in just a single minute, with comprehension and understanding of the story she had read.
Patience with her determination, focus and hard work proves that advanced human potential, genius and brilliance is not limited by one's culture, country of origin or gender.
We would like to thank Patience for joining us on our course, for trusting herself and persisting with the process despite her busy life and work schedule. It was an honour being part of this history and also a personal achievement for myself as a facilitator of the course, by taking a client over a 10000 wpm reading speed for the first time.
Video Footage from the Course
Patience Chauraya during the final day reading test, reading at 27000 words per minute
Patience Chauraya Testimonial Part 1
Patience Chauraya Testimonial Part 2
Martin Sam
Shilin Speed Reading Institute
---