About Dmitriy Shilin

The Shilin Speed Reading program was developed and is presented by Dmitriy A. Shilin, a Ukrainian emigrant living in Cape Town South Africa.
Dmitry developed the Shilin Speed Reading program as a student in Ukraine in order to manage his own personal and academic needs. In order to supplement his income to support his family he decided to run the program with a group of friends. On the second presentation of the program he "accidentally" discovered power of his training method when one of his students completed the program with a speed of over 90 000 words per minute.
One day later the media gained wind of the story and he became an overnight sensation in the Ukraine. The results attained on that day ended up being more than a once off occurrence, with more of his students reaching speeds of over 100000 words per minute. Two of his students, Irina Ivanchenko and Eugene Alekseenko, were officially recorded by the Russian book of records at reading at speeds of 163 333 words per minute and 416 250 words per minute respectively.
They were a small percentage of students, 20 girls out of 50000 students were able to achieved reading speeds of over 100 000 words per minute. But it shows how little we know about the potential of our minds.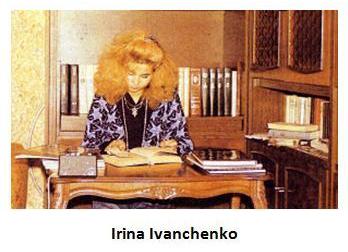 There is no reason that society as a whole should be reading at the current average reading rates. There is no reason why it should take a student four to five months to complete a textbook on a particular subject. There is no reason why you cannot read at a rate 4 to 5 times faster than you do now, other than the belief that you can't and not having the willingness to do the work to be able to achieve that.
His school eventually went on to train a total of 50000 students up until the collapse of the Soviet Union in the early 1990s. Overnight, the wealth of the population was wiped out and his entire market was unable to pay for his services. During the collapse his own personal financial savings were wiped out and he chose to move to South Africa in order to find a way to provide for his family. Unable to speak a word of English he moved to Cape Town and started rebuilding his life by selling sandwiches. In a few short years he was able to rebuild his wealth and educate and raise his family, while at the same time successfully running his property, restaurant and shipping businesses.
The program lay dormant for 17 years as he dedicated his time and energy to his businesses and providing for his family.
In 2010 after meeting international author and inspirational speaker Dr John F Demartini, he became inspired to begin teaching his speed reading program again. He ran his first workshop in Johannesburg where Sherwin Natasen completed the program at a speed of 36500 words per minute making him one of the fastest readers on the continent in just 10 days worth of training.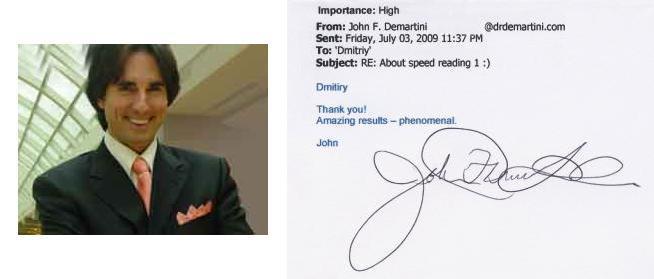 On the 1st of January 2012 Dmitriy formed a partnership with Martin Sam an entrepreneur and personal empowerment specialist. They formed the Shilin Human Advancement Institute to promote and distribute the work of Dmitriy Shilin, with an objective of having a global impact on the way the world reads and learns.
Our mission is to shift the perceptions of human capability by reintroducing Dmitriy's program to the world at a time when the world needs it most. At the same time we aim to make sure that Dmitriy Shilin is credited and remembered in history as being the man who developed this system and help humanity move onto their next level of human mental evolution.
We aim to inspire and open the minds of our clients to live at their fullest potential. To go beyond what mass media and society think is possible , to take education, work life balance and mental genius to the next level.
We are dedicated to assisting our clients to live at their full potential and cope with the huge information burdens we face in the 21st century. So that they can reduce their stress levels, work more productively, efficiently and achieve greater academic and vocational success without sacrificing their social lives or time with their families.
Our goal is that one day Dmitriy's training program will be taught in every school around the world and reduce the amount of time it takes to complete our studies.
Written by Martin Sam © 2012 Copyright the Shilin Speed Reading Institute