The Shilin Speed Reading Institute
The Shilin Speed Reading Institute is a personal development and education company founded in South Africa. We help our clients achieve greater success in their lives through the development and delivery of advanced mental development courses designed to unlock their potential and to develop the minds allowing them to think, read and work faster and more efficiently.
Our siignature course, the Shilin Speed Reading program is a comprehensive, structured, faciltator lead speed reading course that is training the world's fastest readers.
Originally created by Dmitry Shilin, Dmitriy developed the Shilin Speed Reading program as a student in Ukraine in order to manage his own personal and academic needs. In order to supplement his income to support his family he decided to run the program with a group of friends and teach others to increase their reading speeds. On the second presentation of the course he "accidentally" discovered power of his training method when one of his students, Irina Ivanchenko, began reading full page lengths of text with full comprehension of what she read.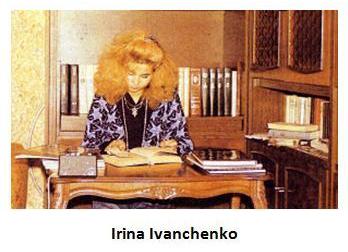 Irina and one of Dmitriy's other students, Eugene Alekseenko, were tested and recorded in the Russian book of records as two of the fastest readers in the world. Once the media gained wind of the story he became an overnight sensation in the Ukraine. Dmitriy went from training one class to over a thousand students in a year.
Dmitriy and his school went onto train tens of thousands of students in the Ukraine between the mid 1980s and early 1990s. After the economic collapse of the Soviet Union he was forced to move to South Africa in order to rebuild his wealth and to support his young family. Due to his business commitments and language barriers the course lay dormant for over 17 years, until meeting American philospher, author and inspirational speaker Dr John Demartini in 2010, who inspired him to begin teaching the again.
In January 2012 the Shilin Speed Reading Institute was founded to reintroduce the program to the world and change the way the world reads and learns. Dmitriy partnered with Martin Sam, an entrepreneur and personal development specialist based in Johannesburg, South Africa. Dmitriy and Martin are the only two authorised and trained facilitators of the course in the world.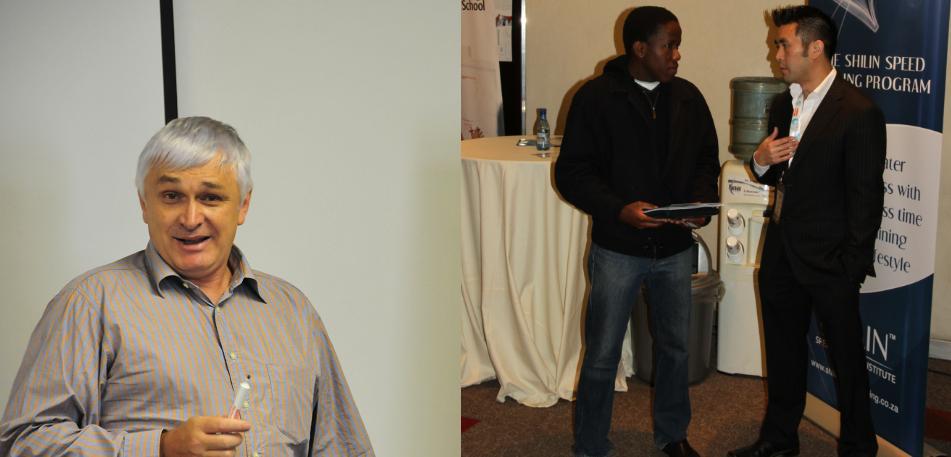 Training the World's Fastest Readers
In 2016 Dmitriy Shilin trained Martin Sam to deliver the course and in a short space of 12 months Martin has trained some of the fastest readers in South Africa. Some of these students are featured in the videos below. The footage is of past students performing their final reading tests near the completion of the course and are reading with over 80% comprehension of what they are reading.
Not all students are able to achieve these levels within such a short period of time. Over 70% of Martin's students achieved a final reading speed over 1200 words per minute over a three week period. Ten of his students were able to achieve reading speeds of over ten thousand words per minute and three over 20000 words per minute with 80-100% comprehension of what they read.
| | |
| --- | --- |
| | |
| Joy Weng an 18 year old student originally from China, now studying at the University of Edinburgh. Joy completed the course at 18000 words per minute. | Danielle van Tonder 19 year old student from Johannesburg South Africa. Danielle completed the course at over 24000 words per minute with incredibly high comprehension and recall. |
| | |
| Patience Chauraya "the fastest reading African woman on Earth, EVER!" Patience complete the course with a reading speed of 27000 words per minute. | 2017 Student program with students from WITS University in Johannesburg. Tshepiso Tsotetsi completed the course at over 18000 words per minute. |
| | |
How does it work?
You are already a "speed" reader
In your everyday life since the day you were born you process multiple pieces of information instantaneously, but when you were taught to read, you were taught to process text at one word at a time. Our students read faster by perceiving and processing multiple words at the same time you take to read a single word.
Zenzile Hlongwane, from the September 2017 Johannesburg group, reading full page length text with a final reading speed of over 18000 words per minute.
Reading Faster with Full Comprehension
The Shilin Speed Reading program is not a skimming or photo reading course. We train our students to read faster with full comprehension of what they read.
A myth that pervades traditional thinking is that reading faster leads to lower comprehension and retention. From our experience this is not true.
Research has shown that the average comprehension rate of an average reader is between 60-80% comprehension of what they read and often the text needs to be read multiple times before attaining this level of comprehension.
The brain and human mind has the capacity to read large amounts of text in a short amount of time with full comprehension.
| | |
| --- | --- |
| | |
| Elme Strauss during her final reading test achieved a reading speed of over 10000 words per minute. | Elme demonstrating her comprehension levels and recall directly after completing her reading test. |
Course Presentation
Courses are currently delivered online via webinar to clients based in South Africa and Internationally.
In class training can be arranged for prearranged groups in Johannesburg or Cape Town.
Online one-on-one trainings are also occasionally available for the three-week format course. Prices for the one-on-one individual courses begin at $10500 per person.
Please visit our event page for more information.
About the Course
The Shilin Speed Reading Program is a practical, in-class, exercise based course, with approximately 5% of the program allocated to reading theory. The remaining 95% of the program involves practical exercise designed to develop and train you brain to read multiple words at the same time.
The course is composed of a set of mental development exercises designed to awaken the higher processing capabilities of the human brain and mind. It consists of unique exercises and follows a unique methodology that is different to any other speed reading program that has been available worldwide.
We focus on developing your natural reading capabilities by "physically" training your brain to firstly "absorb" more information at a time and secondly to enhance your natural processing capabilities while maintaining full comprehension of what you read.
For the duration of the program you will practice exercises that include:
- Mental development exercises
- Brain exercises designed to help you to read multiple words and sentences at the same time it takes the average person to read a single word
- Gradually increasing the rate at which you read that information
- Expanding your peripheral vision
- Memory development
- A reading methodology will also allow you to read faster on both computer monitors and tablet computers
- Individualised attention, coaching and reading development troubleshooting
- Develop subconscious reading faculties of your mind
Repetition of the exercises is required to break your bad reading habits and activate the higher information processing faculties of your mind that allow you to read more information at a time.
The training method is unique to any other speed reading program in the world. It does not use techniques or tricks to increase your reading speed, but involves actual brain and visual training to awaken higher faculties in your brain. The continued practice of the exercises will allow you to take in greater amounts of information at a time, while still maintaining comprehension of what you read.
The training will not only affect your reading capabilities, but also enhance your mental processing and memory capabilities. Continued practice and application of the exercises and principles taught during the program will lead to you being able to read at sentences, paragraphs and eventually pages at a time.
Continued practice of the work will also lead to:
- Reading at an exponentially faster rate than you currently do while still maintaining comprehension of the material you read
- Increased ability to organise your thoughts
- Increased comprehension of what you read
- Increased focus and concentration
- Improved memory and greater retention of what you read
- Greater efficiency, productivity and achievement in your academic and career life
- Greater mental capacity and processing ability